Read or Leave Reviews for Solas Window Tint.
We are including links to review us on Google or to write a review to be displayed on this website.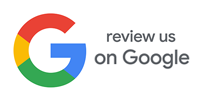 Solas Window Tint
Average rating:
9 reviews
Dec 12, 2022
Great Workmanship
City & State:
Glen Burnie, MD
Needed tint to mitigate siding burns from angle of the sun on Low-E pane. Nick was very professional and took the time to explain solution. I also has the pleasure of meeting Nick's wonderful parents. Installer did a fine job (Steve) on 11/23/22. Overall great job, people and company.
Google Review by Carrie N.
Sep 15, 2021
Wonderful job
City & State:
Annapolis, MD
I hired Solas to install privacy film on 7 glass doors for a therapy practice. Steven came on time, worked quickly, did a wonderful job, and my office looks great!
Google Review by David F.
Jan 20, 2020
Amazing job
City & State:
Crownsville, MD
Solas did a small job (privacy glass on one window) for me and did an amazing job. I really appreciated that they gave me a quick estimate over the phone and stuck to the quote they gave me. Very easy company to deal with. No nonsense, and a good finished product. Thanks Solas, and Steve (who did the work) for a Job well done.
Facebook Review by Amy G.
Sep 28, 2017
Courteous, prompt and professional
City & State:
Annapolis, MD
Great owners and staff. We are so satisfied with our windows; they look fantastic! Your installer, Steve, was courteous, prompt, and professional. He was extremely neat and conscientious of his work space. It was a pleasure doing business with Tim and his son. I will certainly recommend your business to family and friends.
Angi Review by Chelsie K.
Oct 23, 2016
5 Stars
City & State:
Edgewater, MD
Very well. The technician worked around our belongings, moved things as he went and put them back in their place. Very little work for us.
Jun 5, 2016
The quality of work was excellent
Solas recently tinted my entire town home due to summer sun exposure. The effects were immediate and the temperature in my home was reduced to a livable level. The quality of the work was excellent and the technician that performed the work was prompt and courteous. The work was done in a reasonable amount of time and the price was fair. I recommend Solas Window Tint to anyone needing tint for residential or commercial purposes.
Google Review by Lindsey R.
Jan 12, 2016
Very professional
City & State:
Annapolis, MD
Very professional and recommended the best! Great solution for heat reduction in your work space or home. I am very happy with the work they did! I recommend them for any commercial or residential tinting needs.
Home Advisor Review by Mary H.
Aug 8, 2009
On time and did an excellent job
City & State:
Upper Marlboro, MD
The installer (Steven) was on time and did an excellent job. It is refreshing to have service workers who still show professionalism and take pride in their work. Thank you so much.
Home Advisor Review by Paul L.
Jul 29, 2009
Excellent
City & State:
Annapolis, MD
He was excellent and worked when I needed him.